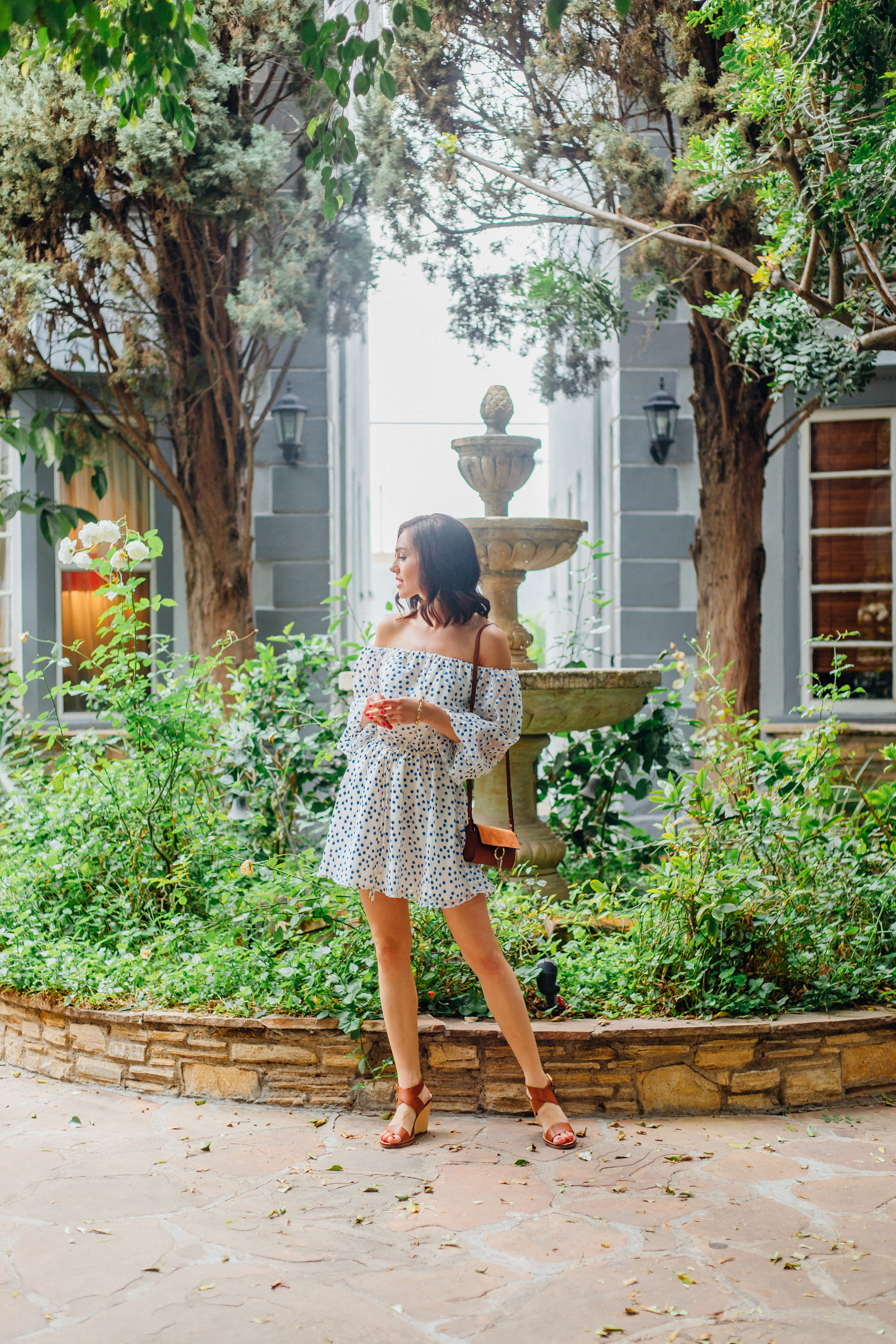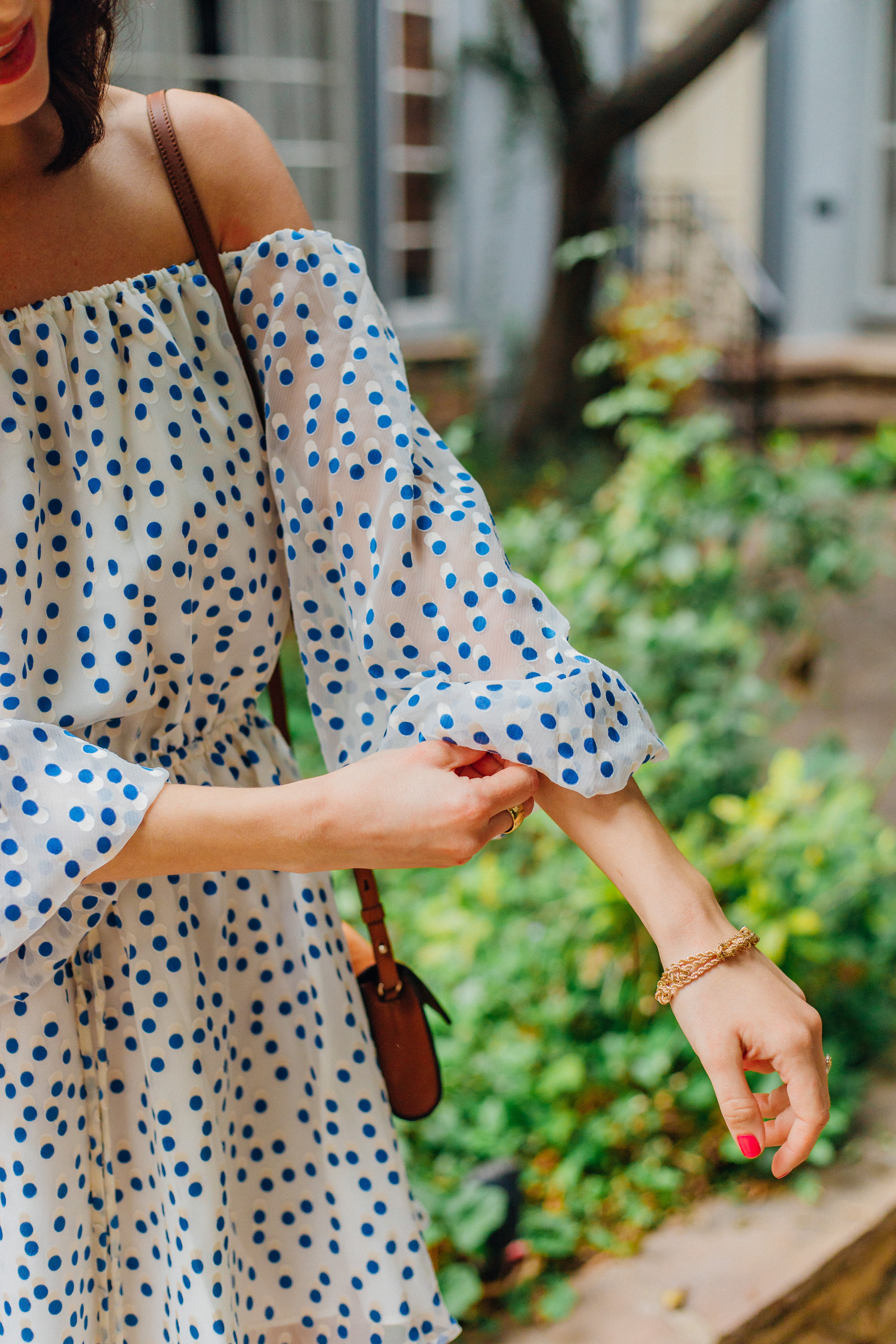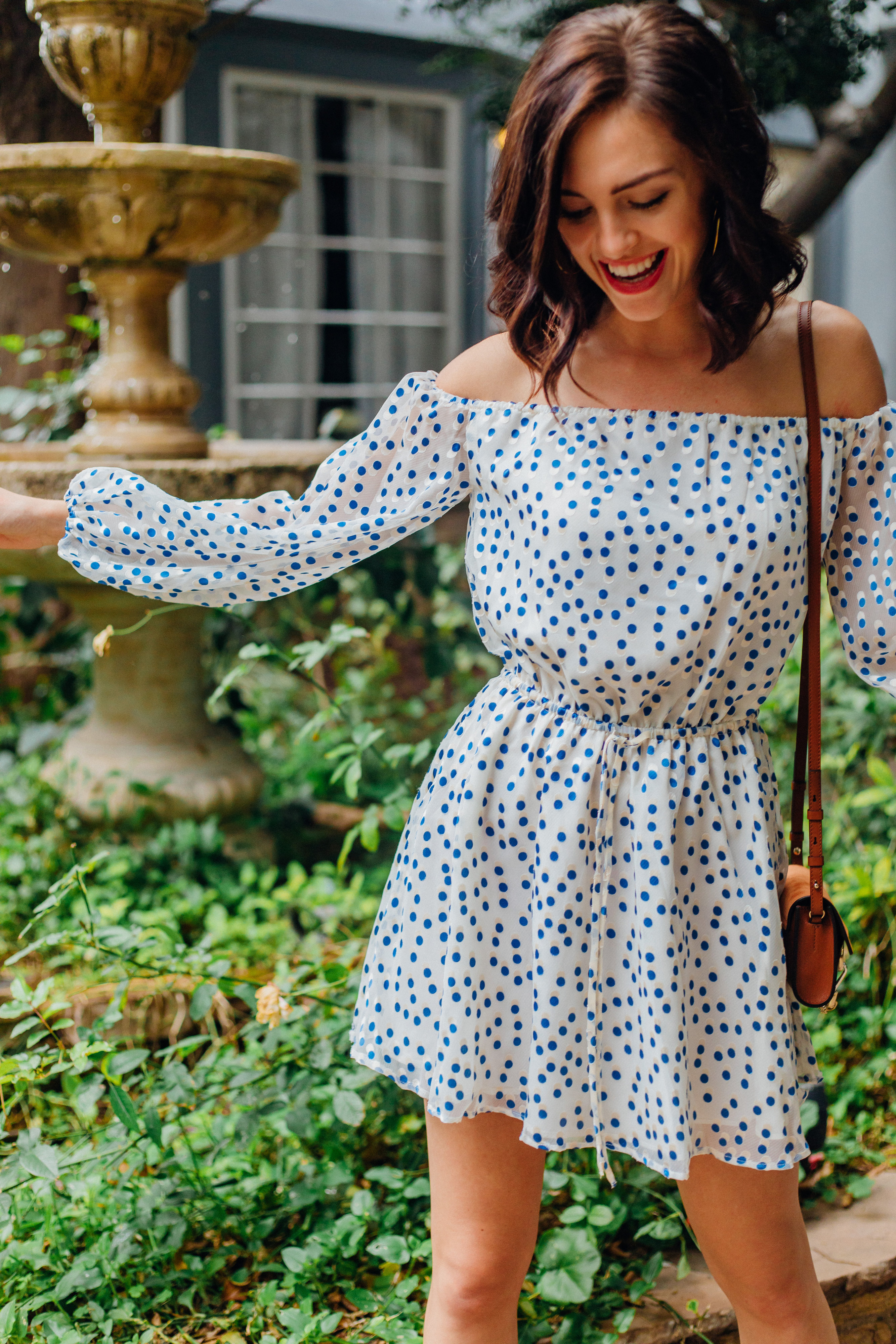 Happy Monday, darlings!
I thought I'd share with you my favorite spring dress at the moment. This adorable little polka dot number is by Lovers + Friends and can I just say, I'm obsessed with it?! First of all, polka dots are totally in right now. Not that I ever really need something to be "in" to wear it, but still. Always nice when something you love is trending. Not to mention the off-the-shoulder, sheer sleeves…yes, please!
It's one of those dresses that immediately makes you look put together even if you've barely slept and didn't have time to shower. It looks great with your hair down and curly with a simple pair of wedges. It would also look so cute with your hair slicked back in a low bun with a pair of white supergas or simple sandals. Have plans to go out after the beach one night? This has you covered. See what I'm saying that it makes you look put together?
I've linked it here for you as well as all the other things you see pictured above.
xox,
Tessa