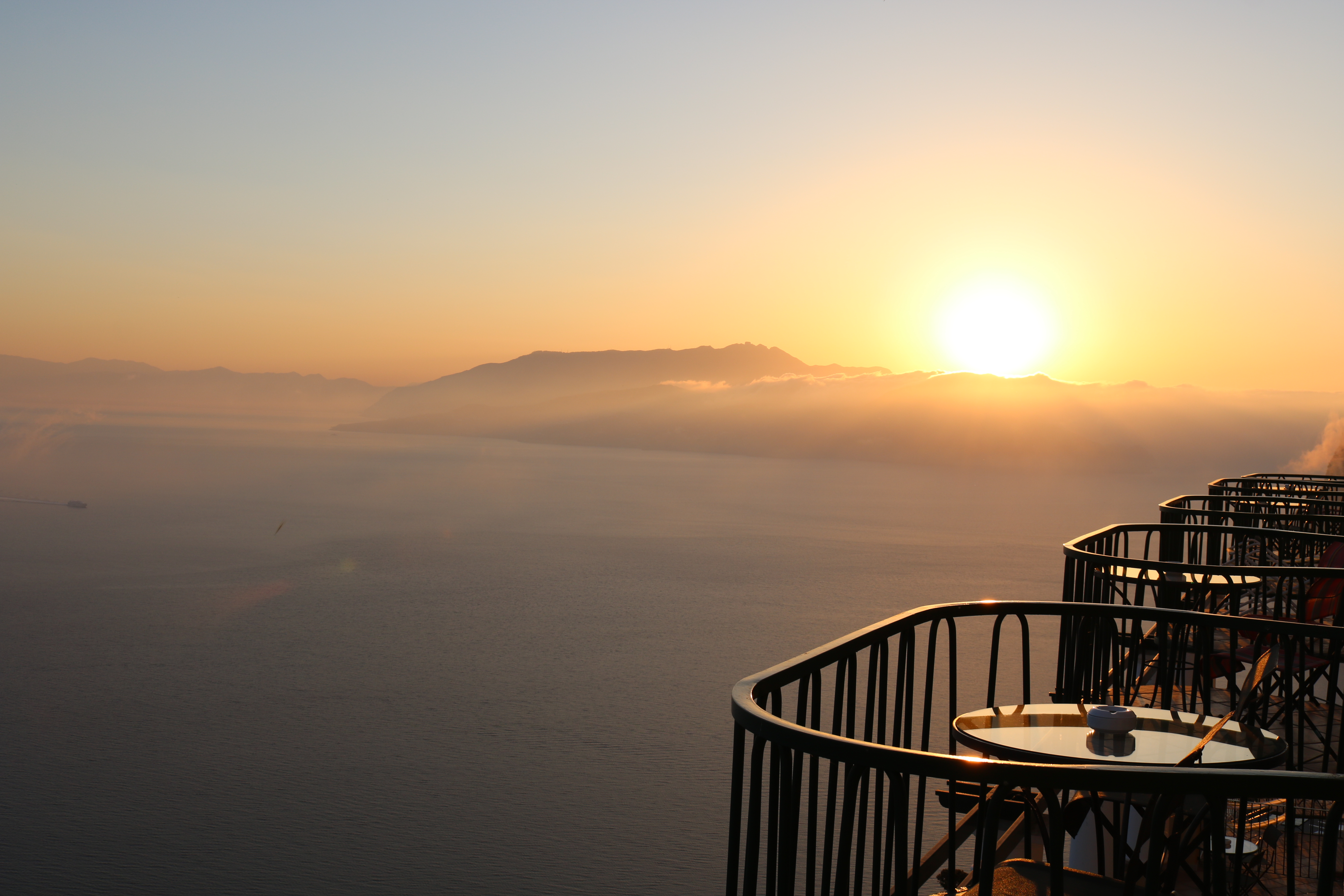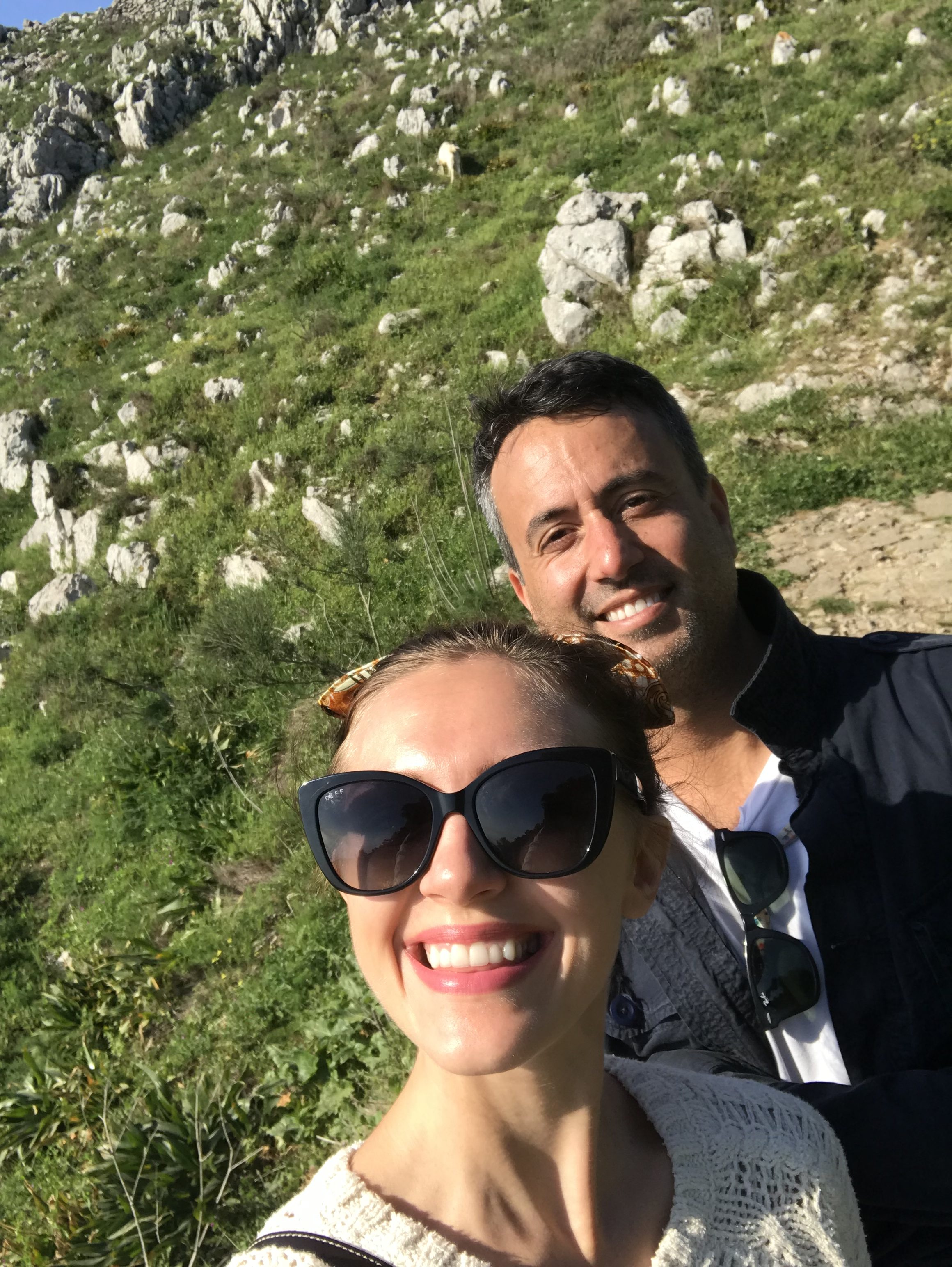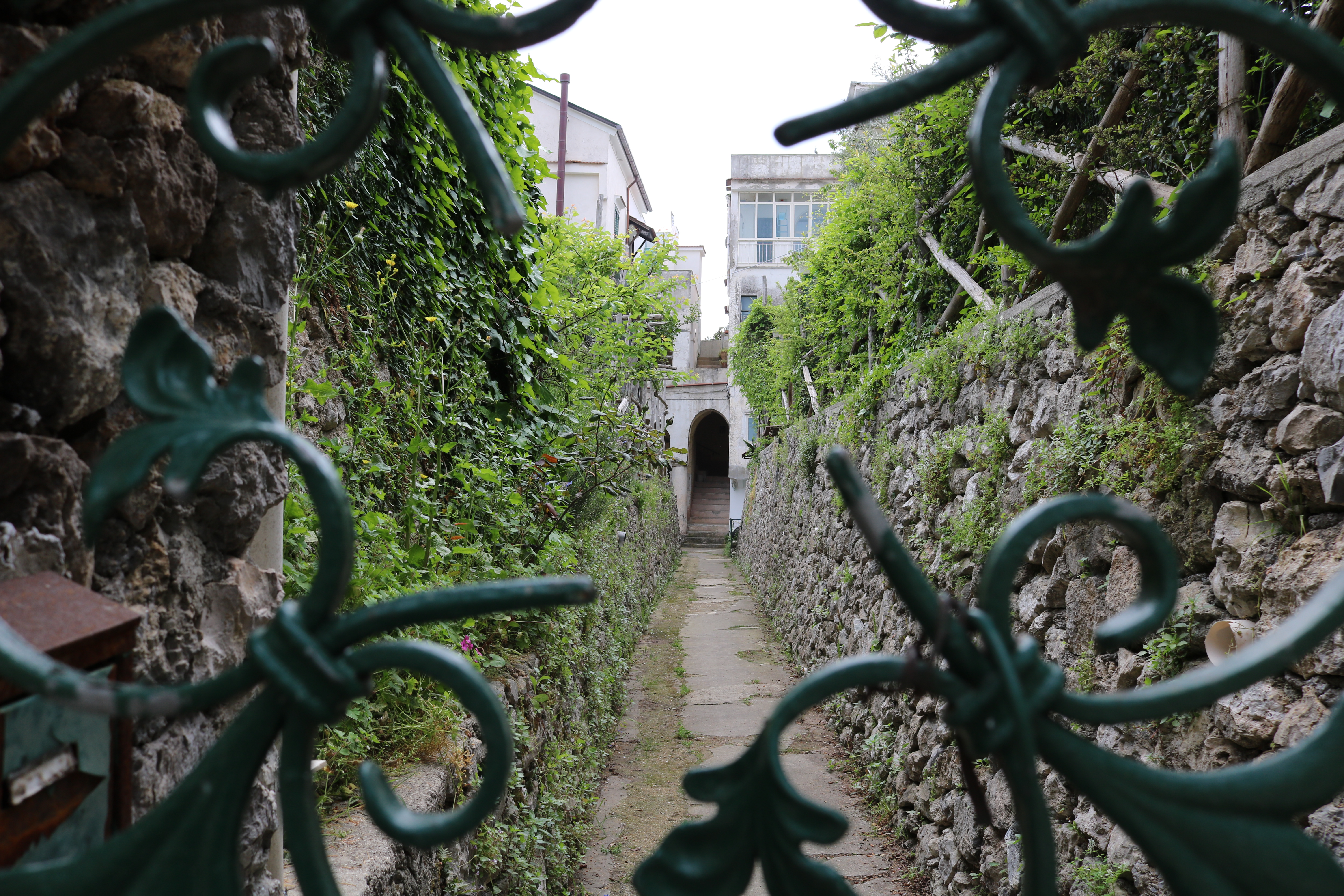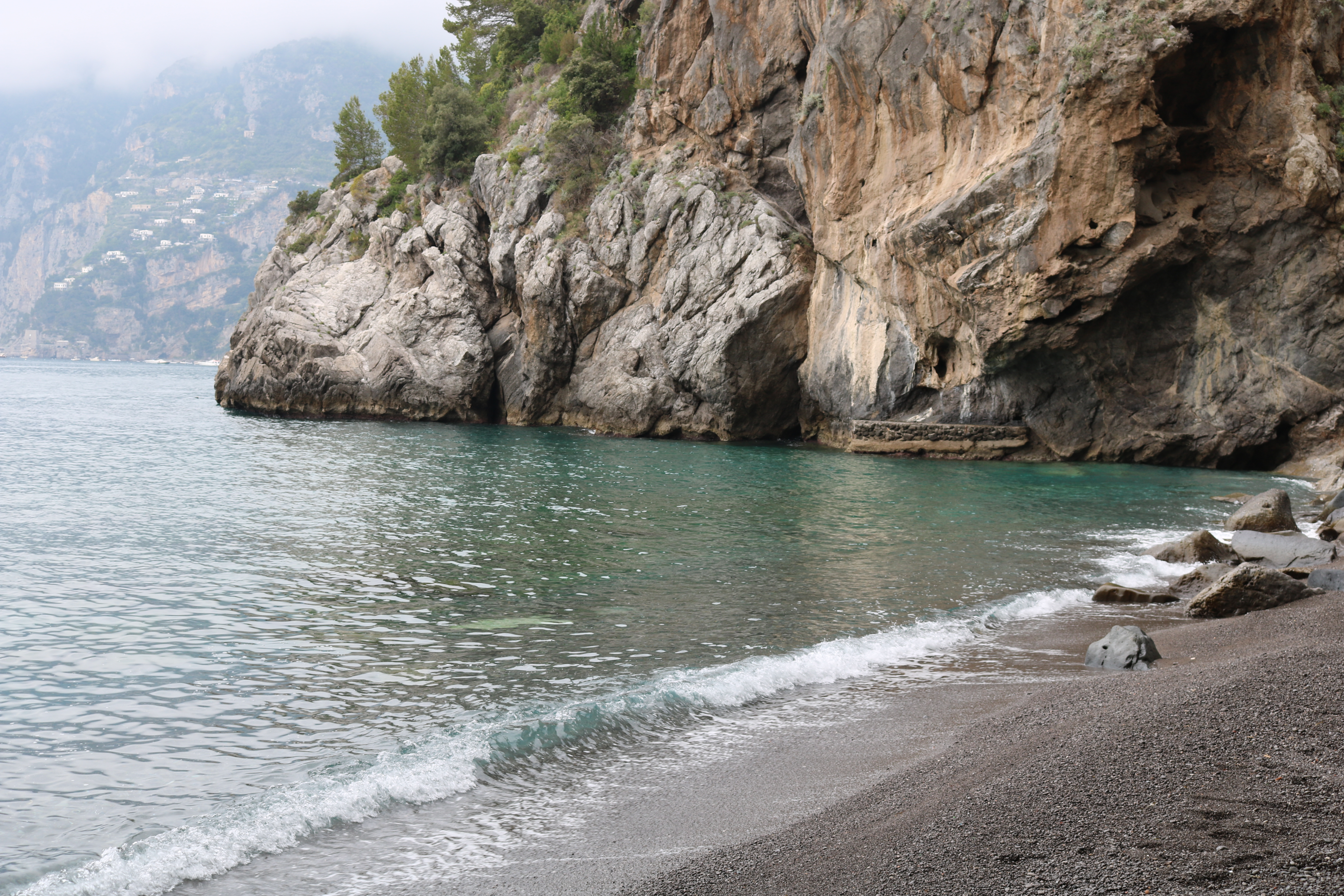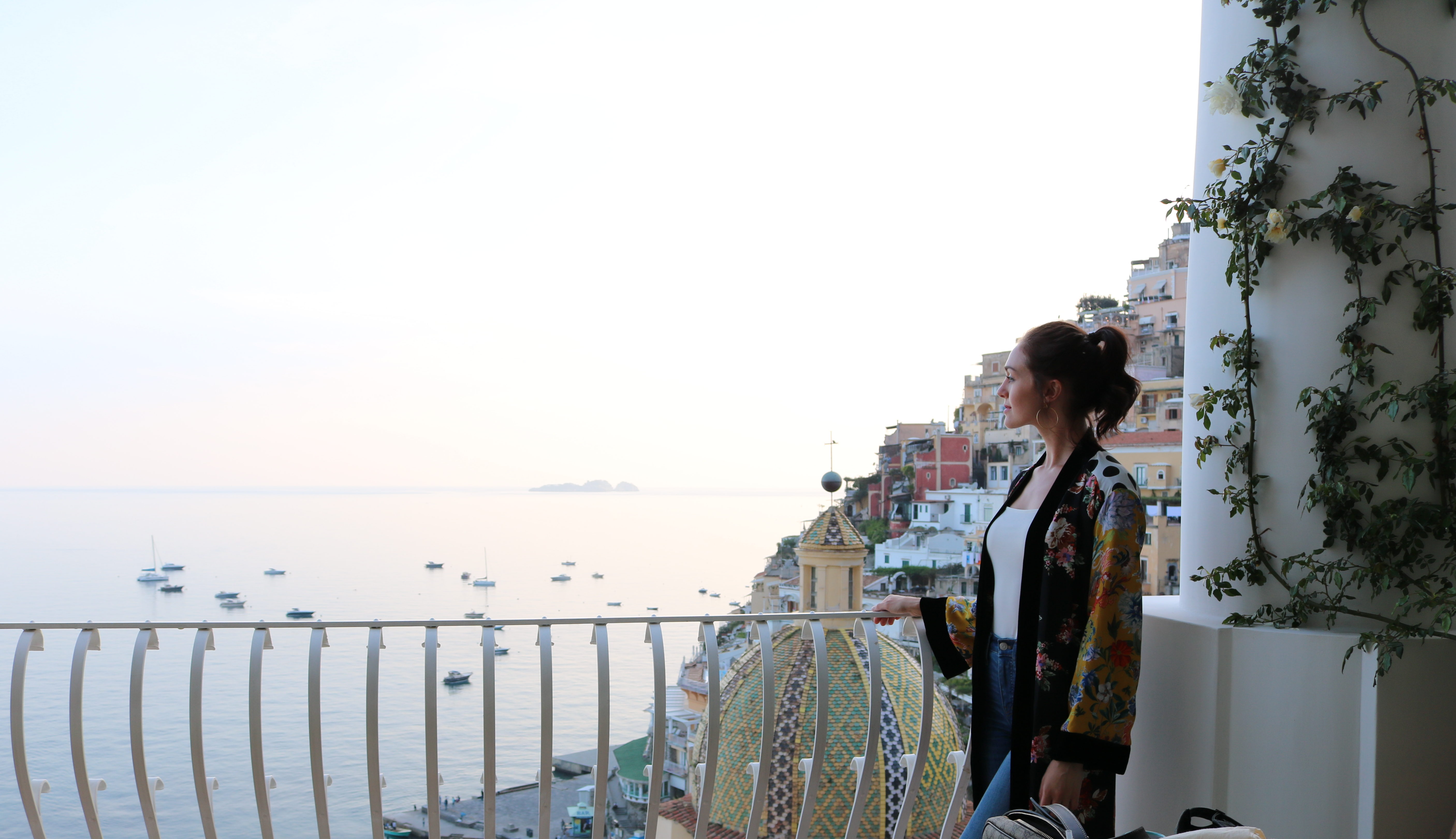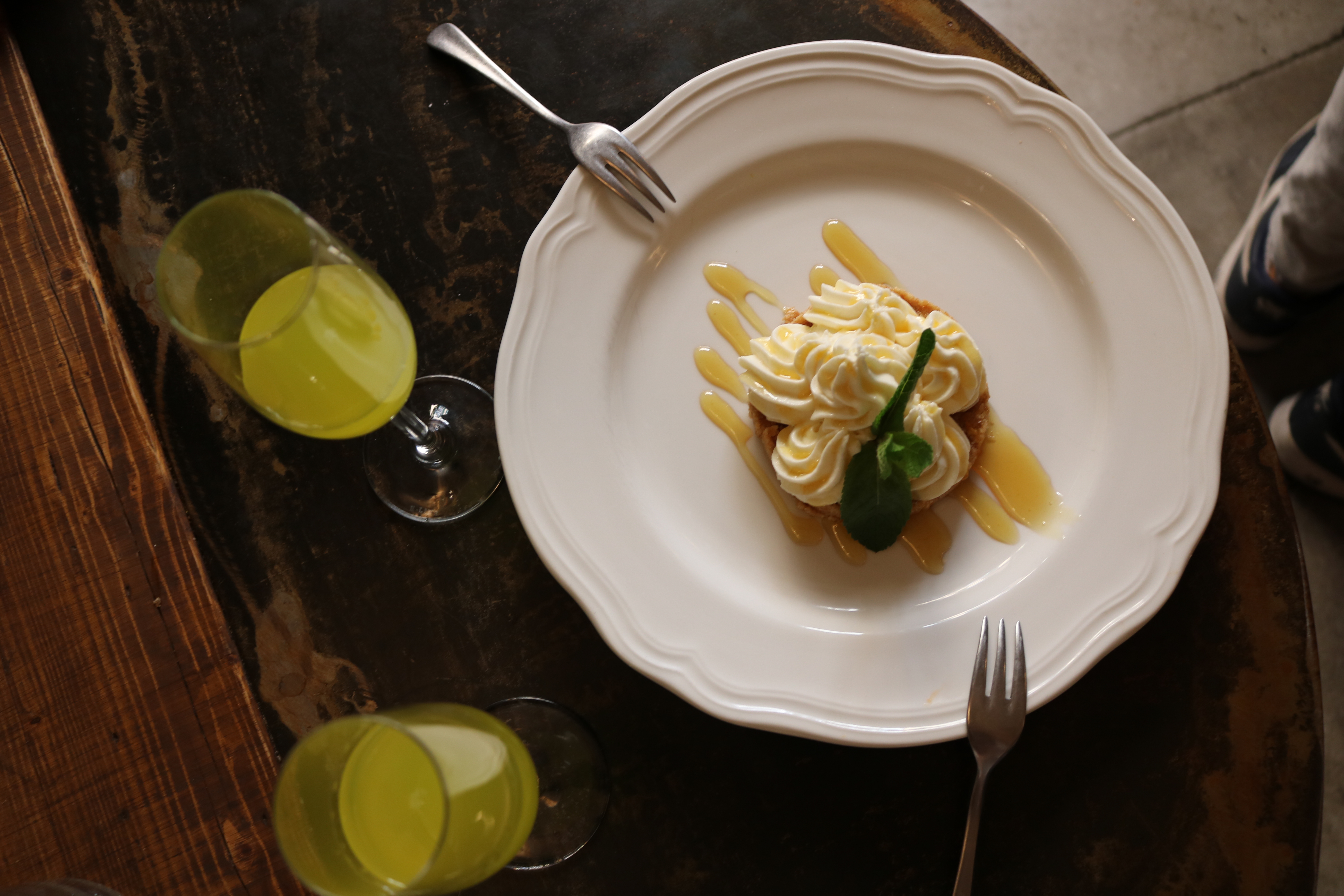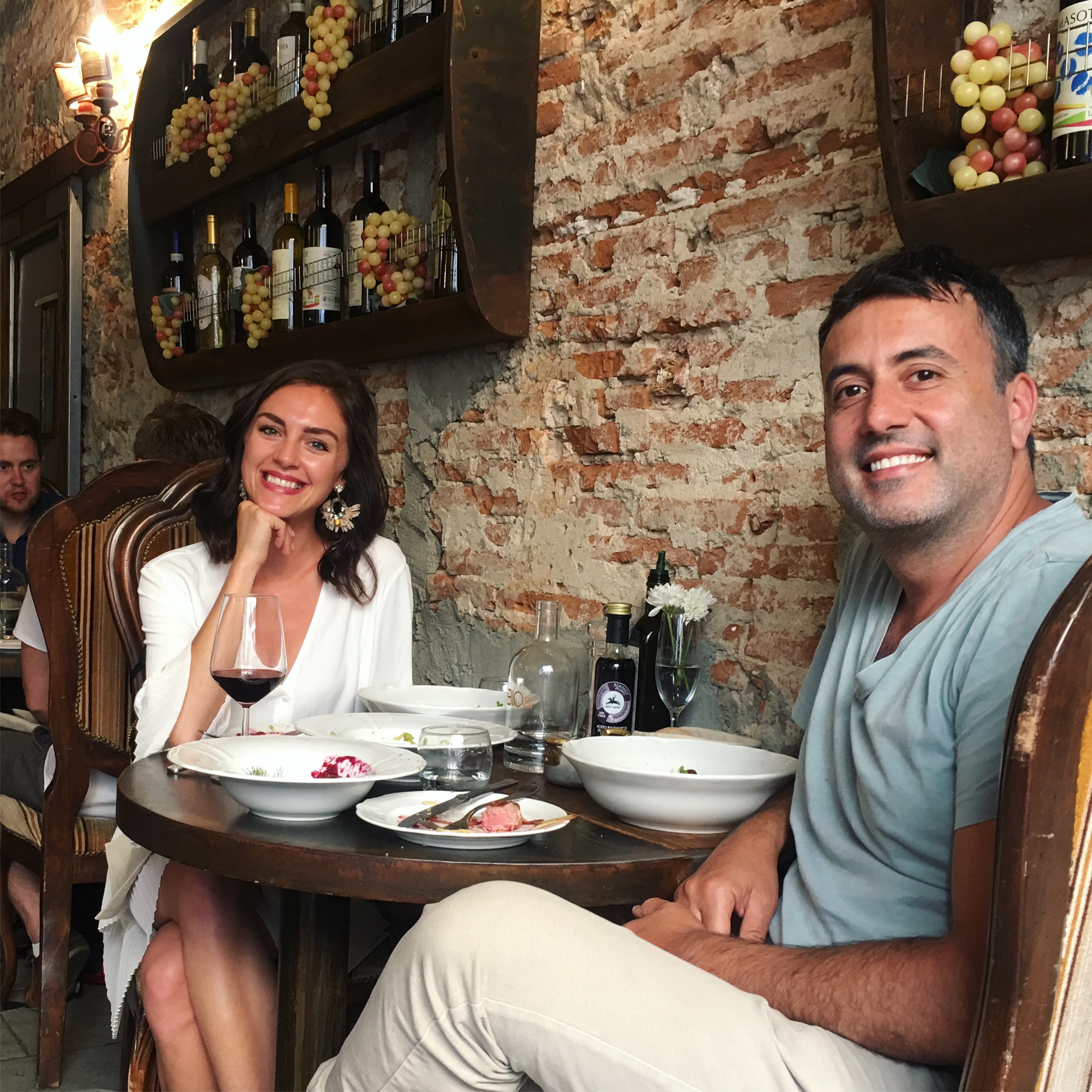 Ciao bella's!
If you've been living under a rock and not paying attention to my Instagram, my husband and I just finished our honeymoon in Itlay! The first couple of days were occupied by extreme jet-lag and mid-day power naps. But once that wore off, ahh complete bliss.
We started our two week, Italian vacay in Capri, after a quick night in Rome to sleep off the jet lag a bit. In Capri, we stayed at a hotel called "Hotel Caesar Augustus" in Anacapri which is 10 minutes from Capri's town center. It was up on the side of a cliff overlooking the Gulf of Naples. Talk about stunning. The rooms were exquisite and there were breathtaking views from every window you could find. There were two highlights from our time in Capri.
Eating at a restaurant called Da Gelsomina. They're known for their Ravioli Caprese so definitely get that if you go! It was mouth watering and the restaurant overlooked their vineyard where they produced grapes for their house wine. A red and a white. (Get the white!) They're wines are made without sulfates and sugar. Say goodbye to hangovers!
Doing a two hour hike with hubs to get to the highest point of the island. It was an incredible view and we saw mountain goats!
Taking a boat ride around the whole island of Capri. We saw the blue grotto which really did glow. The pictures I shared don't come close to doing it justice. You can actually swim in it! Which, we would have had the water been warmer than 56 degrees. 😛
Next, we went to a little town called Ravello on the Amalfi Coast. This was a quaint medieval town with lots of character and hidden gems. The hotel we stayed at had an incredible garden that was an attraction for anyone visiting Ravello. Villa Cimbrone was the hotel. It was a nice enough hotel but for the price, we expected much more. Next time hubby and I go, we will stay at Palazzo Avino. So if you're looking for a hotel in Ravello, I recommend that one! The highlight from our Ravello stay..
Eating at Cumpa Cossimo. This place was so special and unique. It's been in the family for 90 years and they have a traditional Italian menu. The son of owner, who will one day be the owner, Danilo, was our server and from the moment we sat down it was as if we were apart of the family. We asked for recommendations and Danilo goes, "Okay  how about this, we start with a caprese salad and after I give you a plate with all of our best pastas to try. This way you can taste everything! I'll give you a nice bottle of wine and we go from there." Ummm….okay! Hubby and I usually don't like eggplant parmesan. This eggplant parmesan changed our life. Not kidding. We can still taste the sauce. Truly wonderful. Danilo kept bringing random things out for us to try too that we didn't order! He asked if we liked spicy to which we replied, "medio" which means medium. He goes, "Ehhh okay, this spicy but you try. You will love." haha! And he was right, we loved the spicy sausage pizza with ricotta and goat cheese. You HAVE to go to Cumpa Cossimo if you ever make it to Ravello. By the way, our entire meal at this place, including wine, came in at under $75 USD. Which is crazy cheap for Italy!
Next, was Positano. Ahhhh Positano. We stayed at an incredible hotel called Il San Pietro di Positano. This was the one, if you guys saw my insta stories, that had the massive room with the ridiculous bathroom…you know what I'm talking about! Absolutely stunning! The entire stay at this hotel was worth every penny. Exquisite. We went before high season so it wasn't too warm yet. One day it was warm enough to lay out by the pool but it wasn't quite beach weather yet. While we still loved it, we would have loved it more if we could have enjoyed the beach. Highlight from Positano..
Eating pizza at Brasserie di Covo. This pizza was…wow…the best pizza we had the whole trip. It's right on the water at the bottom of the hill with the most romantic sunsets you could dream of. Then you add in the glorious pizza and red wine, you're in business.
Next, Florence. This was my favorite city/town we visited. Florence was magical. Everything from the 200 year old, exposed brick wine bars that were around every corner to the authentic leather market with 100's of leather vendors…it truly was magical. We would live there if we could! We stayed at St. Regis and it was beautiful and perfectly located. Would definitely recommend! Highlights from Florence…
Seeing Michelangelo's David. This is a masterpiece and really something you can look at from every angle and be in awe of the perfection. Very neat to see in person as pictures do it no justice.
The Florence leather markets. They lined two long blocks in the middle of Florence. Be ready to barter with them as they will definitely tell you a higher price. At first they told me 160 euros for a leather backpack. I said, "Oh no, a guy down there told me 40 euros for the same thing." (not really hehe) Then he goes, "Okay, 80 euros." I got him down to 60. 🙂 Take cash.
Eating at SimBIOsi. Holy cow this place was good. I had one of my favorite new dishes I tried while in Italy there called, pasta con i broccoli. Which is a fabulous, meat free pasta dish that was exploding with flavor. I can't wait to experiment and make it at home! Besides that, their wild boar bolognese was out of this world as well as their pumpkin macaroni. We went here twice!
Lastly, Rome. We only had a couple nights in Rome and wish we would've had longer. There was so much to do is such a short amount of time! I recommend The Inn at the Forum for a hotel. It's located 5 minutes walking distance from the Coliseum and you guessed it, the Forum. A few highlights…
Obviously all of the attractions but the Coliseum and Vatican were particularly beautiful. The 60 foot ceilings of the Vatican were painted by Michelangelo and took 18 hours a day for 4 years to complete. "Masterpiece" barely suffices for this. A must see.
Eating at Il Girasole. We actually ate here on our first night in Italy after we arrived to the hotel from the airport and on our last night as a sort of 'bookend' of the trip. It was recommended by our hotel and we were not disappointed! The absolute best cacio e pepe pasta I've ever had and will try to recreate for the rest of my life. The service is exceptional, too!
I know that was lengthy. I could write another 1,000 words on placea to go and things to see and eat. But, I currently have shower post workout and take my car in for an oil change. ;P
xox
Tessa